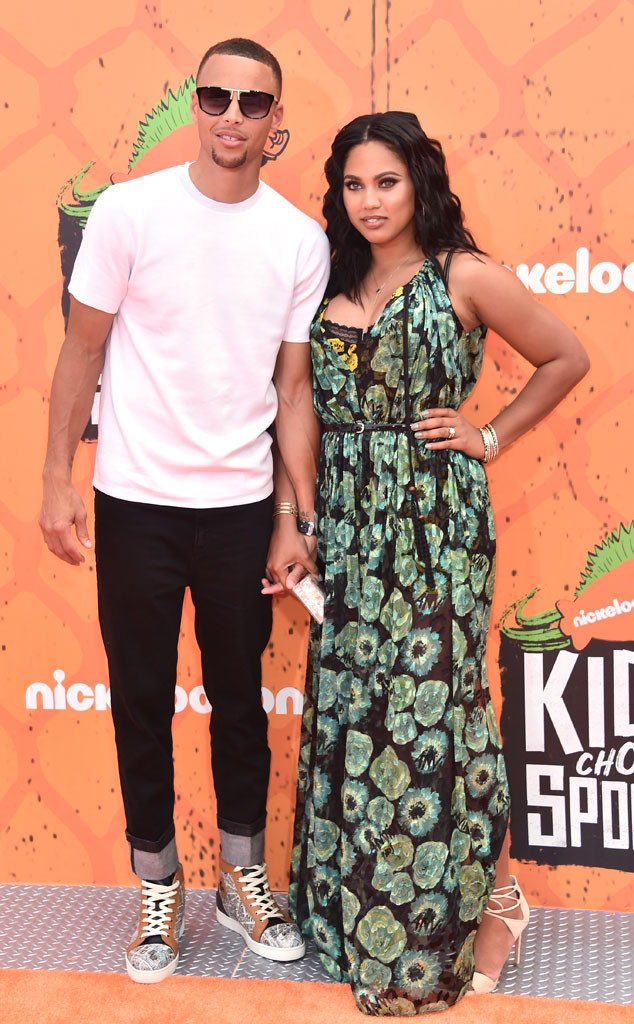 Alberto E. Rodriguez/Getty Images
Stephen "Steph" Curry is one of the biggest names in basketball, but he's not the only Curry who's caught our attention in recent years.
The Golden State Warriors player's wife, Ayesha Curry, has become of the our favorite women to watch.
Not only is Ayesha the wife to Steph, and the mother to his three beautiful children, including scene-stealer Riley, but she is a fierce businesswoman and cooking extraordinaire. 
She's been a Covergirl spokeswoman, has written a cookbook, has a Target cookware collection, co-founded Cheeky Kids paper goods—which helps to end child hunger through the sale of its products—and she collaborated with chef Michael Mina to open International Smoke in San Francisco, which is an ultimate dining experience.
Sounds pretty impressive, right?
What makes this lifestyle guru even more lovable is her dreamy relationship with her husband. Growing up in North Carolina, the two lovebirds met as teens and in high school they began one beautiful romance.
It's that relationship that gives fans goals of forever love and makes them intensely watch and root for the Currys.
That's why in honor of the mother of three's birthday—she turns 30 years old today—we're giving you a glimpse into their unbreakable bond and more than a decade-old romance.
Happy birthday, Ayesha! We hope it's filled with good food and family…and maybe another adorable photo (like the ones below) with your handsome hubbie!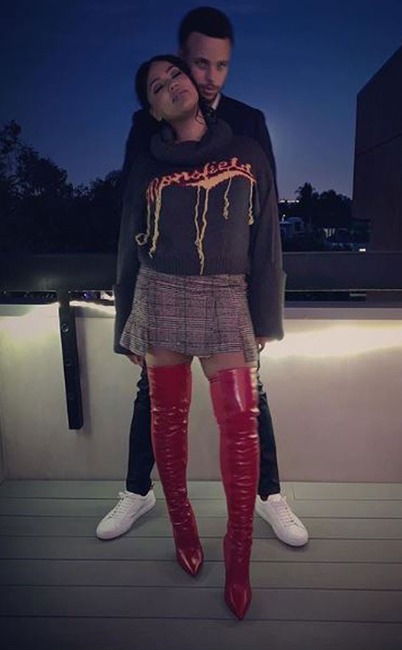 Instagram
Parents Night Out

In October 2018, Stephen Curry took his wife Ayesha Curry out on the town and the sparks were flying.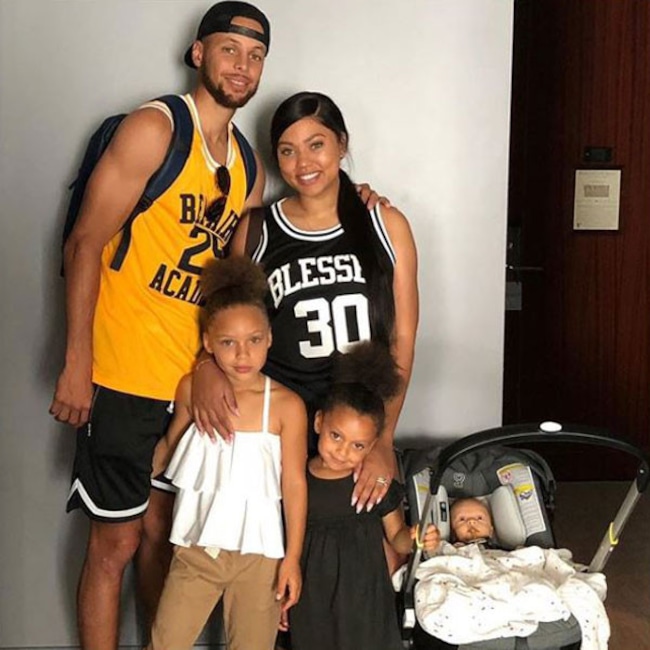 Instagram
Family Time

In 2018, the Curry family went from four to five and clearly they couldn't be happier about it.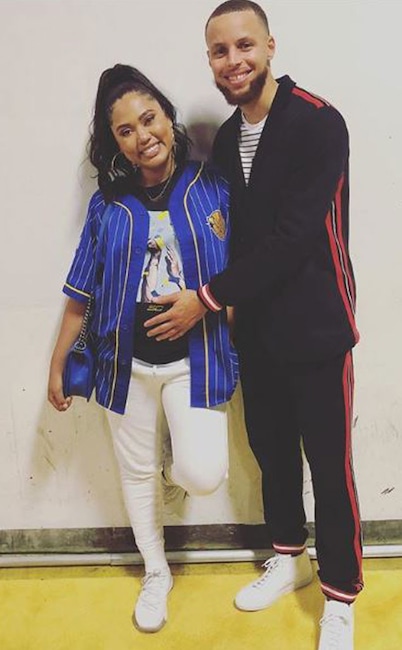 Instagram
Baby on Board

"He shot, he scorrrrrred! (This caption is for my amusement and my amusement only. I can't stop laughing. Send help," Ayesha captioned this baby bump snap.
Instagram
Ballers

Basketball is life for these two lovebirds and they sure know how to rock the apparel.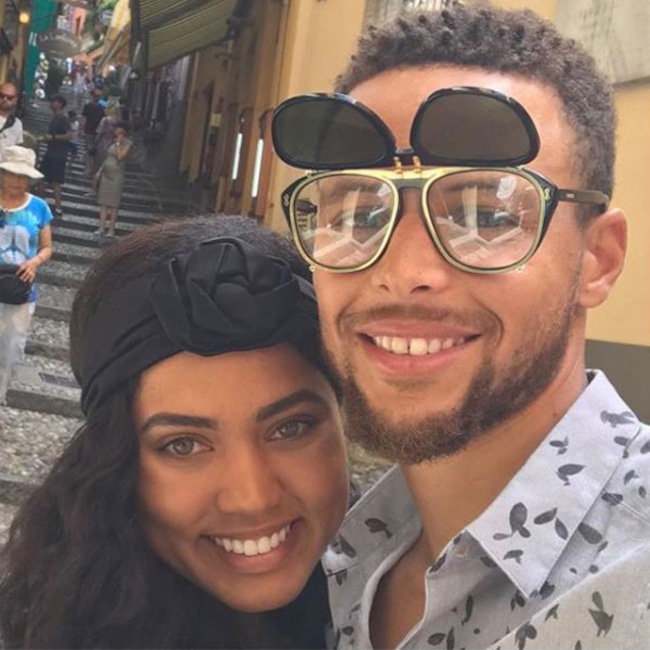 Instagram
Goofy Guys

These two are so much fun together…as proven by Steph's glasses.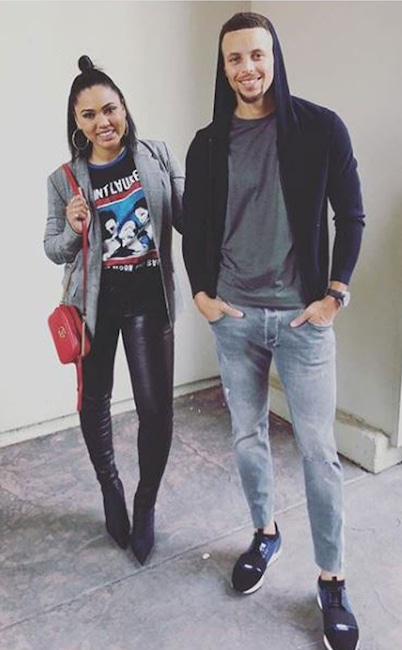 Instagram
Date Night

"With my love! I'm so obsessed with this guy," Ayesha captioned this photo from October 2017.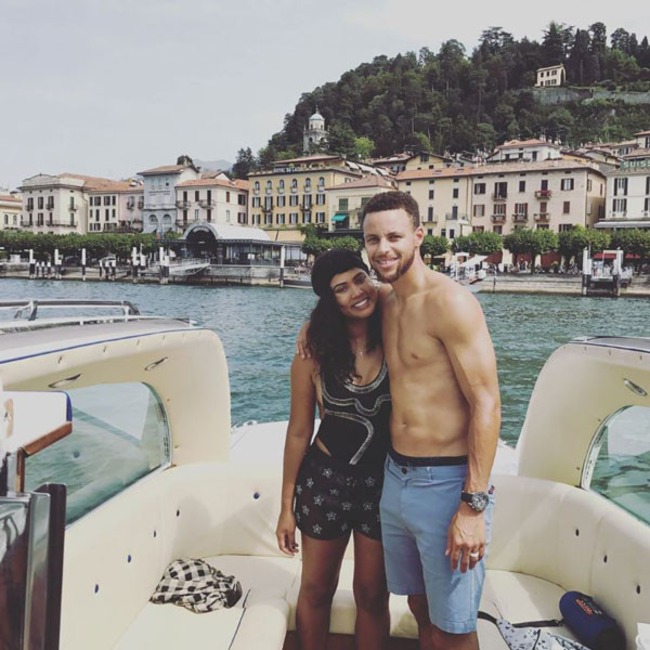 Instagram
Italian Getaway

The couple jetted off to Europe in 2017 and we are totally jealous of their trip.
Instagram
City of Love

Paris is a city for lovers, so of course these two spent some time there in the summer of 2017.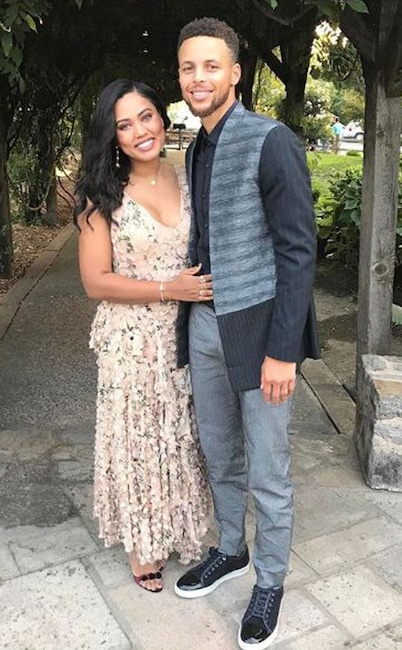 Instagram
Plus One Forever

Weddings are always more fun when you have a killer plus one.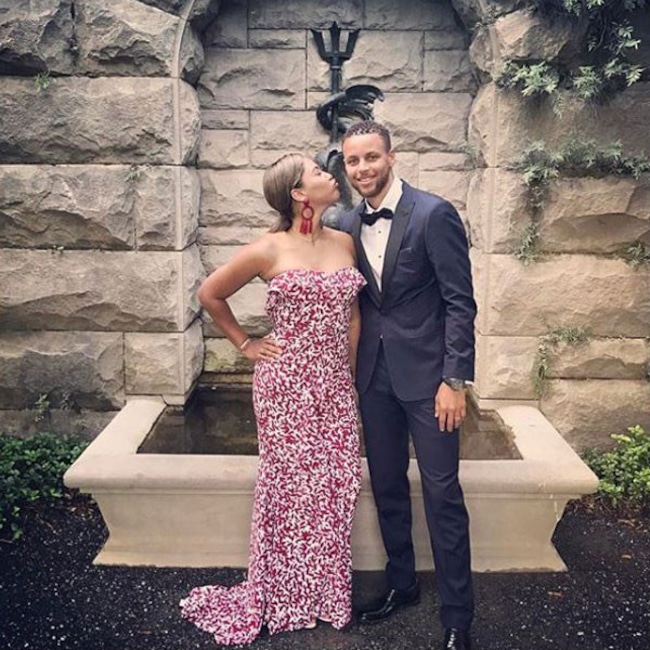 Instagram
Summertime Smooches

In July, the power couple celebrated another friend's wedding and looked super cute while doing so.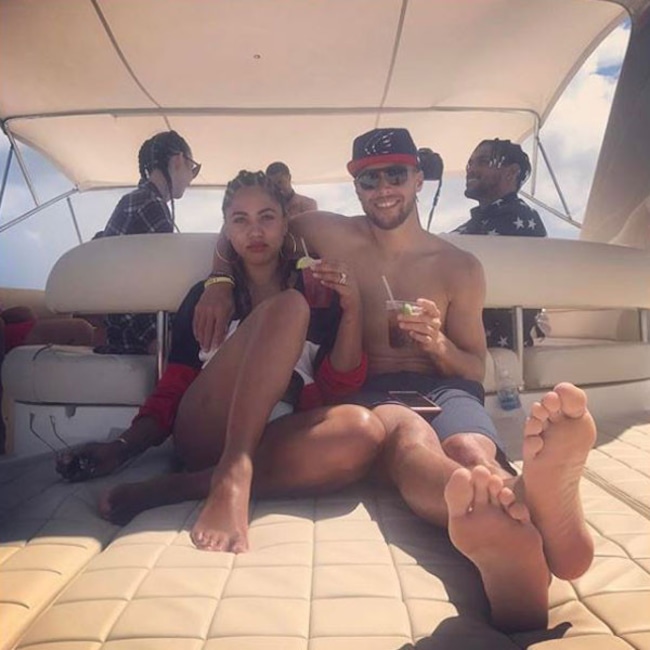 Instagram
Boat Babes

The happy couple soaked up some sun together while hanging with friends on a boat.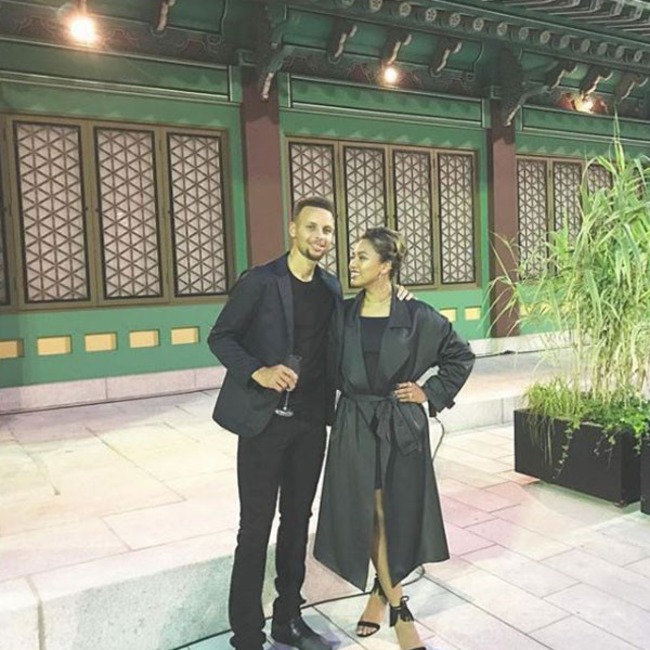 Instagram
Soul to Seuol

Travel buddies is an understatement with this couple, who also visited Seoul, South Korea in summer 2017.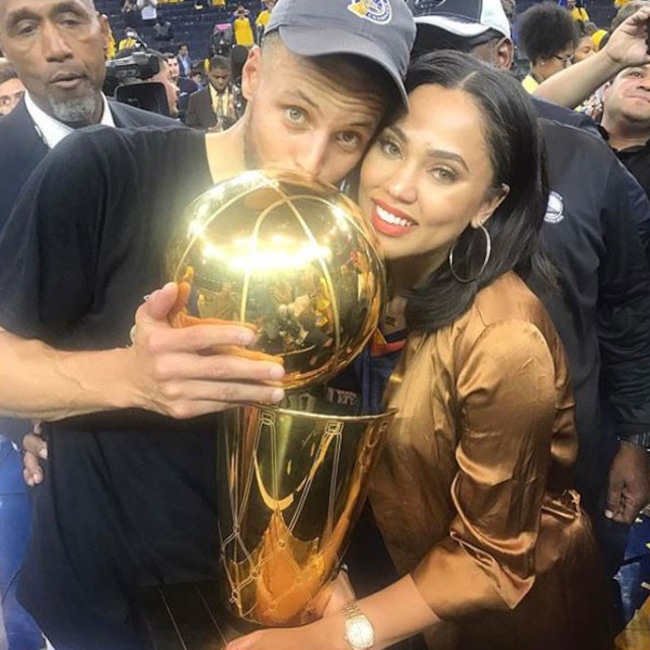 Instagram
Golden Guy

After the Golden State Warriors became NBA Champions once again in 2017, Steph got a little love from his No. 1 fan.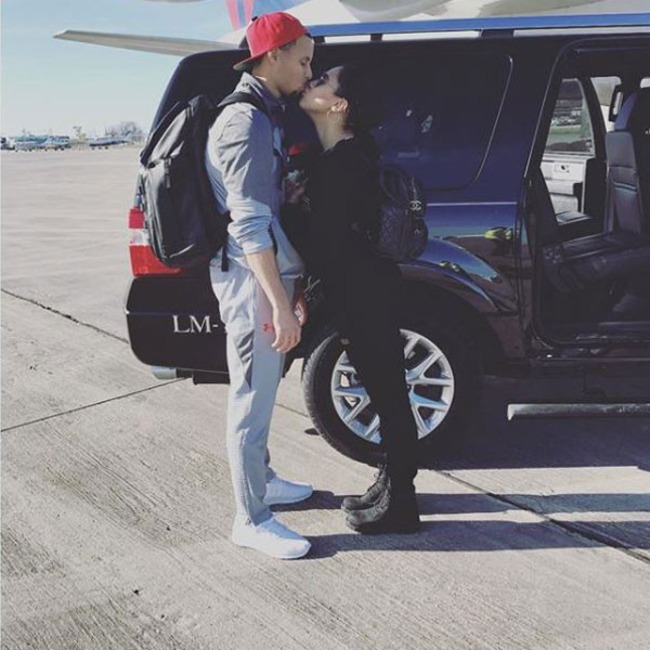 Instagram
Goodbye Kiss

Saying goodbye is never fun, but goodbye kisses are always a good idea.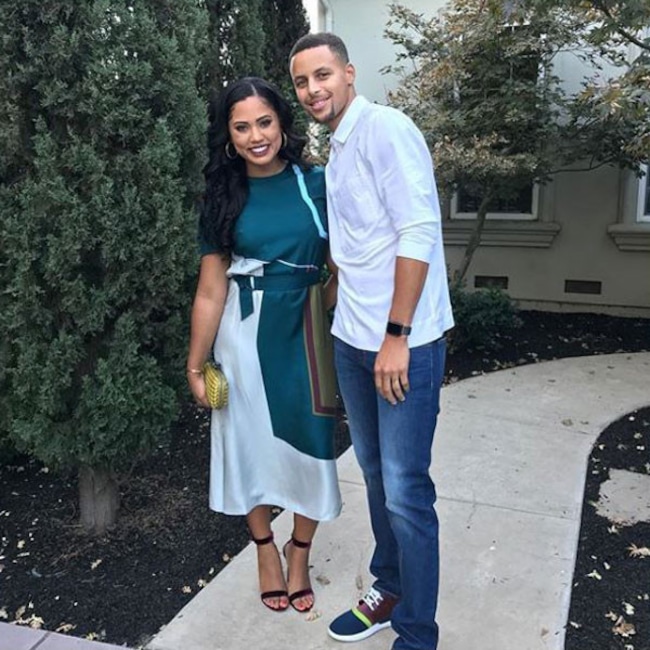 Instagram
Love Birds

"My love," Ayesha simply captioned this photo.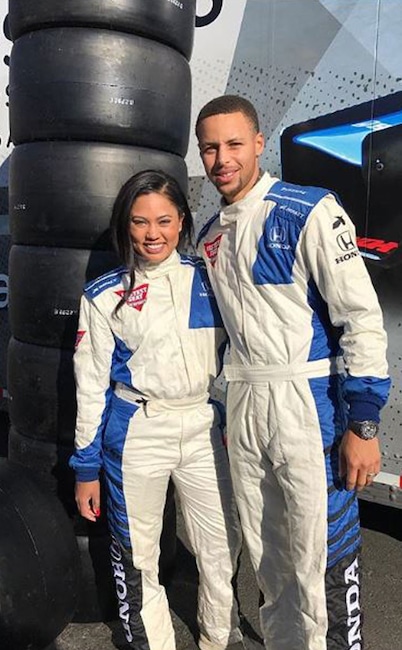 Instagram
Suit Up

In September 2016, the Currys got ready to see what life as a race car driver is really like and they totally pulled off the uniforms.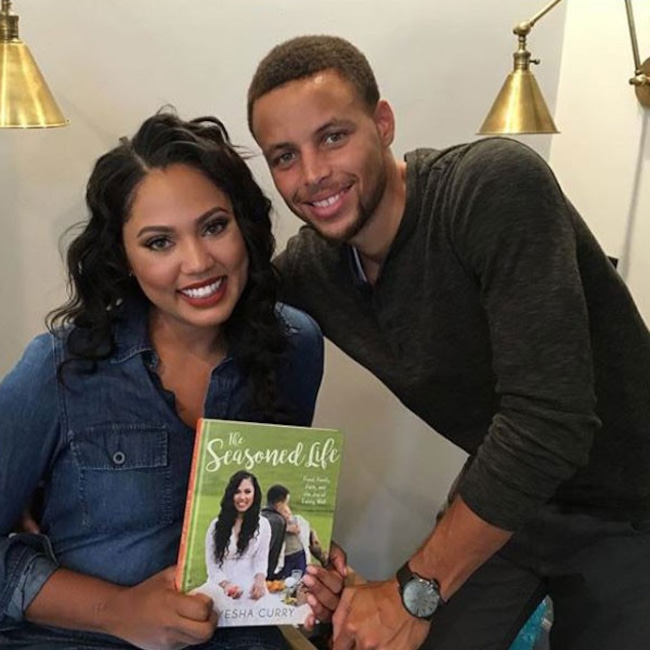 Instagram
No. 1 Fan

Ayesha might be Steph's biggest fan when it comes to basketball, but when it comes to her cooking career, Steph definitely repays the favor.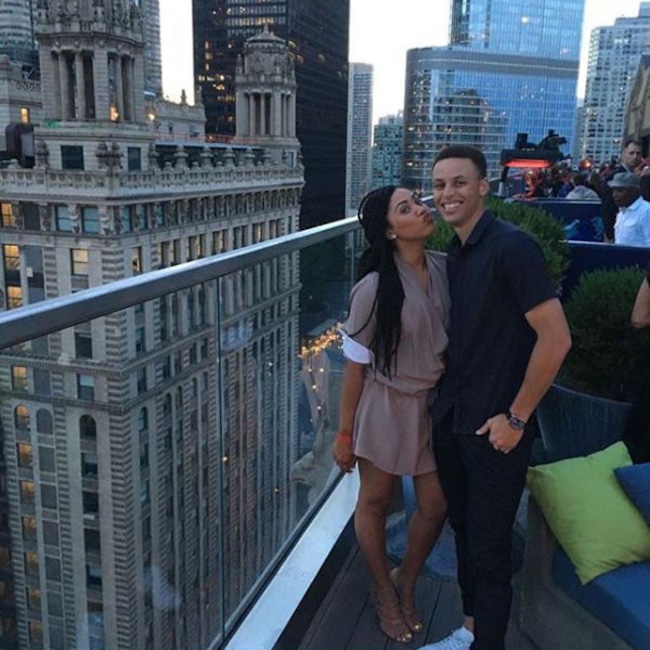 Instagram
Chicago Crew

Look at that view!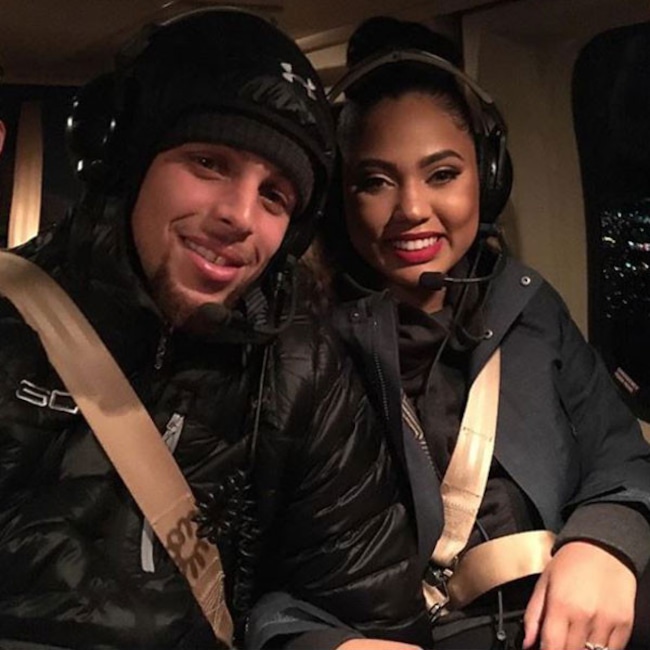 Instagram
Helicopter Dates

In 2016, the high school sweethearts took a helicopter to Toronto, because that's how they roll.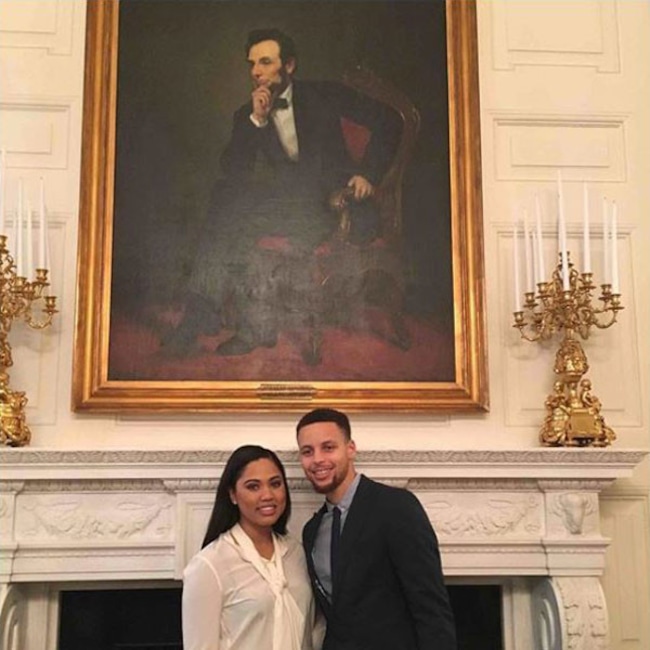 Instagram
Presidential

NBD, just visiting the White House together.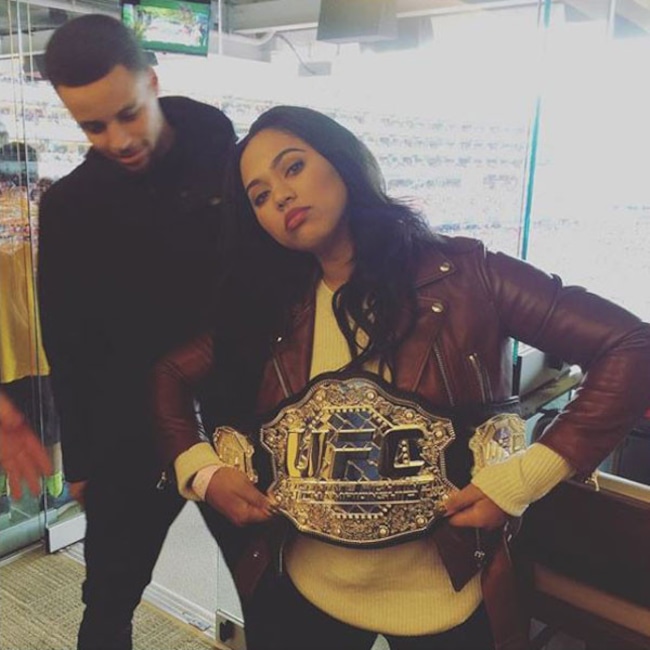 Instagram
Champ

This is how the Currys roll!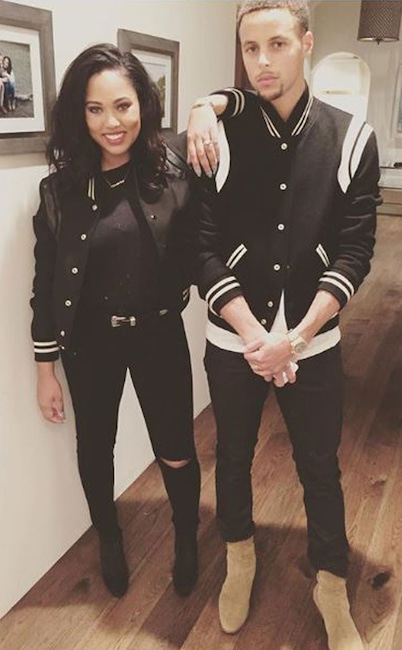 Instagram
Twinning

Couples who dress alike, stay together.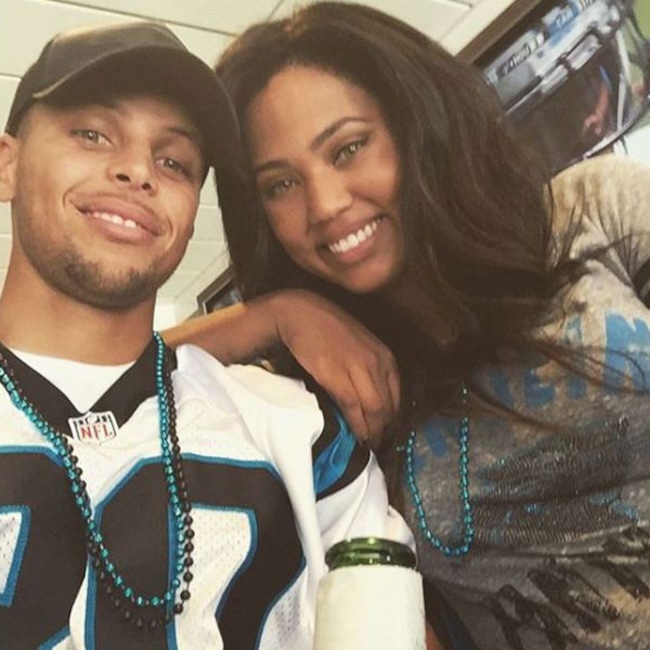 Instagram
Hometown Love

In September 2015, the duo took in a Carolina Panthers game together and rooted for the home team.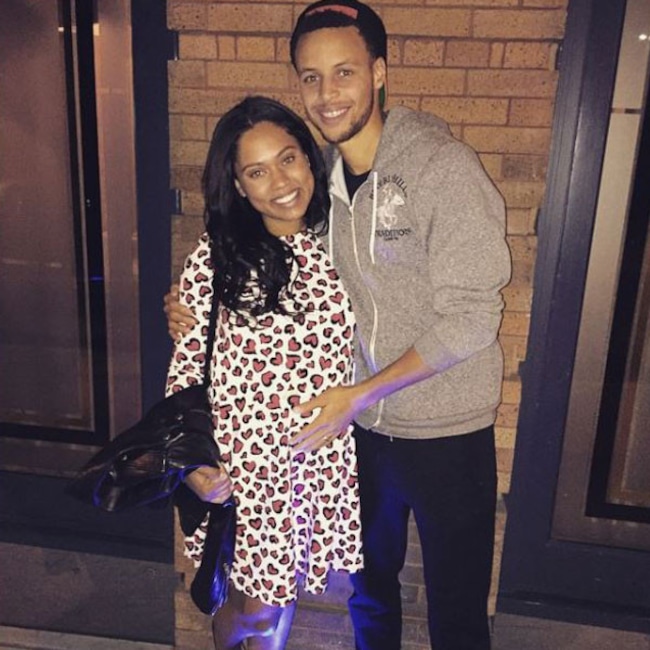 Instagram
Bundle of Joy

Before welcoming their second child together the pair had a romantic night out.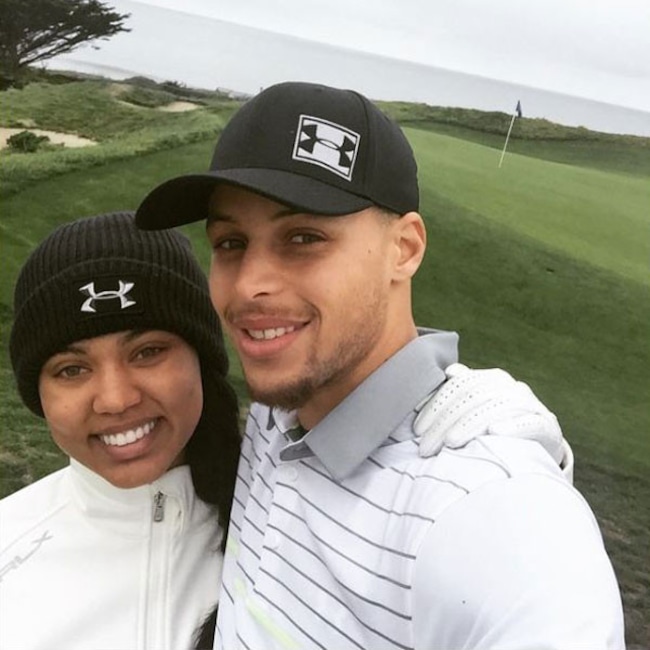 Instagram
Tee Time

We wonder which one of these sporty individuals is better at golf?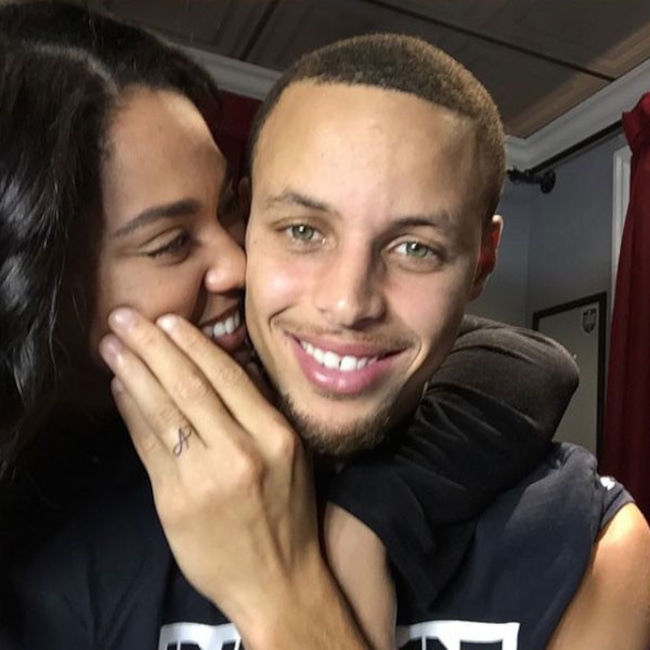 Instagram
A-Game

"Date Night with this beautiful lady right here. Always nice to kick back and enjoy life outside of everything else. #Iknowitsreal," Steph wrote alongside this photo in 2014.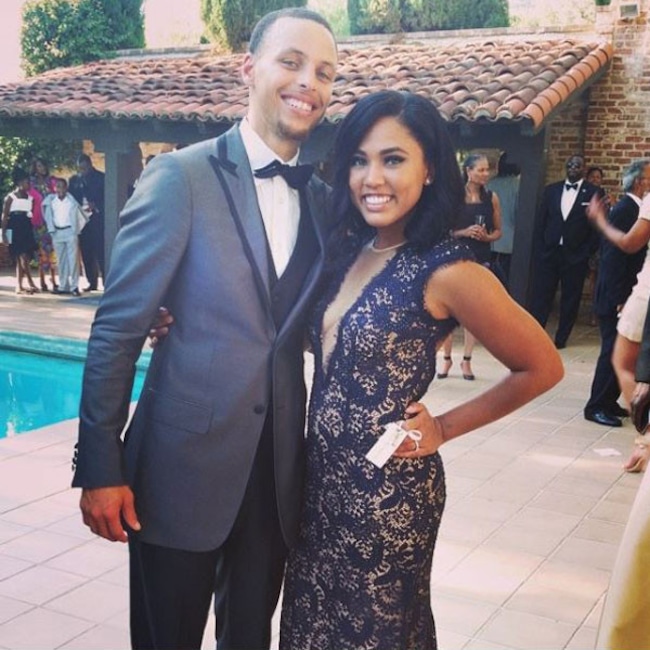 Instagram
Wedding Date

The pair couldn't stop smiling while celebrating love in 2014.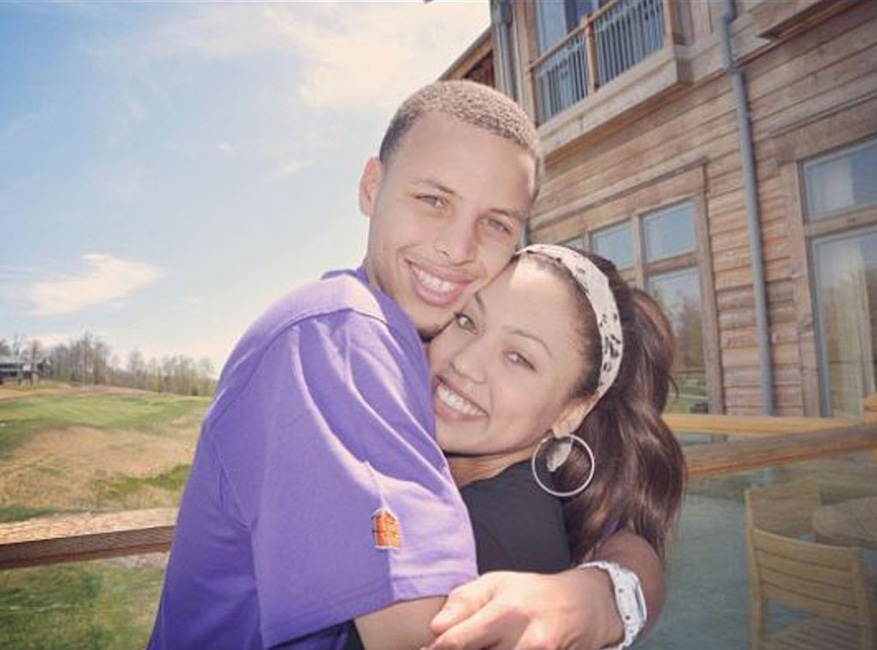 Instagram
Young Love

Um, seriously these two were even adorable back in high school!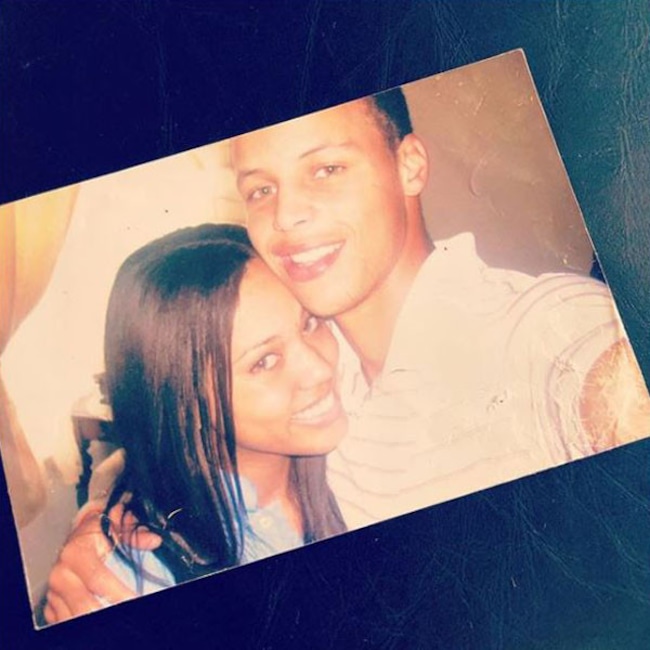 Instagram
Going Strong

This photo is from 2008, which is when the now-married couple made their romance official. 10 plus years later and they're still going strong!